Estate Litigation Attorney in Albuquerque, New Mexico
Settling Estate Disputes & Moving Forward In Albuquerque, NM
Reach Out to The Roepke Law Firm
Many people don't realize the number of challenges that can come after the estate planning process. They aren't prepared for the legal difficulties that are inherent in estate litigation and feel shocked when unfavorable outcomes occur. Don't let this happen to you. Hire the Roepke Law Firm, LLC to help you settle your affairs. Our firm in Albuquerque, New Mexico will discuss your needs and goals with you, and create a plan of action to help you move forward.
These can feel like overwhelming times for you and your family. You'll rest easier knowing that you have an experienced lawyer on your side to assist you with the frustrations of estate disputes. If you live in Santa Fe, Albuquerque, or surrounding areas, contact us today to schedule a consultation with an estate litigation attorney.
Do You Need Help Resolving Issues with Your Loved One's Estate?
The Roepke Law Firm can help. An attorney in Albuquerque, New Mexico can seek to: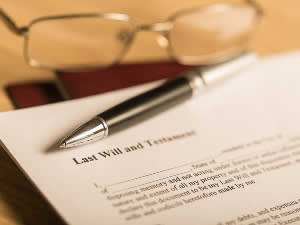 Resolve issues with wills and trusts

Prove undue influence or lack of will capacity

Investigate pay-on-death designation issues

Take care of problems with your life insurance policy

File a lawsuit against a trustee who is not performing their duties
You're already going through a trying time, and probate issues don't make it any easier. We'll handle your situation for you so you can carry out your family member's wishes. Our experience taking the lead and getting results for our clients truly sets us apart. Let us help you find a path forward so that you can get back to what really matters: your family and your future.

Call now to learn how to resolve issues with wills, trusts, and other estate matters. Schedule a consultation with us in Albuquerque, New Mexico, today.